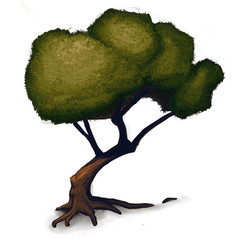 Alison Ouska
2D/3D Generalist
San Francisco Bay Area, United States
Summary
Experienced Modeler with a demonstrated history of working in the aviation and aerospace industry. Skilled in 3D Modeling, ZBrush, Adobe Creative Suite, and Photography. Strong art and design professional, graduated with a masters degree from University of Utah's Entertainment Arts and Engineering program.
Skills
Concept Art
Character Design
3D Modeling
Teaching
Hard Surface Modeling
Character Modeling
Environment Modeling
UV Mapping
PBR Texturing
Texturing
Prop Modeling
Art Direction
Software proficiency
Productions
Video Game

Walk In the Woods

Year

2018

Role

Lead Artist,

Company

Something Dark Studios

Video Game

Year of The Gear

Year

2016

Role

Art Director/Lead Artist

Company

G.O.A.T. Studios
Experience
Art Lead at Something Dark Studios

Salt Lake City, United States of America

Lead art team in creating a cohesive style, for a procedural online multiplayer game, set in an exterior enviroment. Developed Visual aesthetic, and worked with designers and engineers to ensure art was integrated with gameplay. Built LOD systems, coded tech art solutions to procedural generation problems. Created Shaders/Materials, 3d Models, textures, as well as assisted with creating Level Design Pipeline, and assisted with Motion Capture.

Concept Artist/3D modeler at Playwrite Studios

salt lake city, United States of America

Helped with with initial game development, through game design and concept art. Worked as a 3D modeler, creating environment assets. Worked as a contract artist near the end of the project to assist with troubleshooting Materials and Shaders as well as creating more environment models.

Art Director at G.O.A.T. Studios

salt lake city, United States of America

September 2015 - May 2016

-Was pivotal in game design, as well as created a cohesive and cutting edge style for this mobile platformer.

-Managed small team of artist to create over 50 kit-bashed levels.

-Trained artists in creating environment kits.

-Created game with Next-Gen graphics in Unity that runs on a mobile device.

3D Modeler/Research Associate at Rockwell-Collins

Salt Lake City, United States of America

January 2015 - April 2017

Assisted in development of 3D modeling pipeline using current gen tools, Such as Maya and Quixel Suite, as well as Creating 3D assets for their flight simulation products.

Instructor of 3D modeling at University of Utah

Salt Lake City, United States of America

Teach students the complete modeling pipeline using Autodesk Maya.

Art Director at P.S. Lifewriting

West Jordan, United States of America

January 2011 - January 2015

Worked to develop Micropublications, for Individual clients.